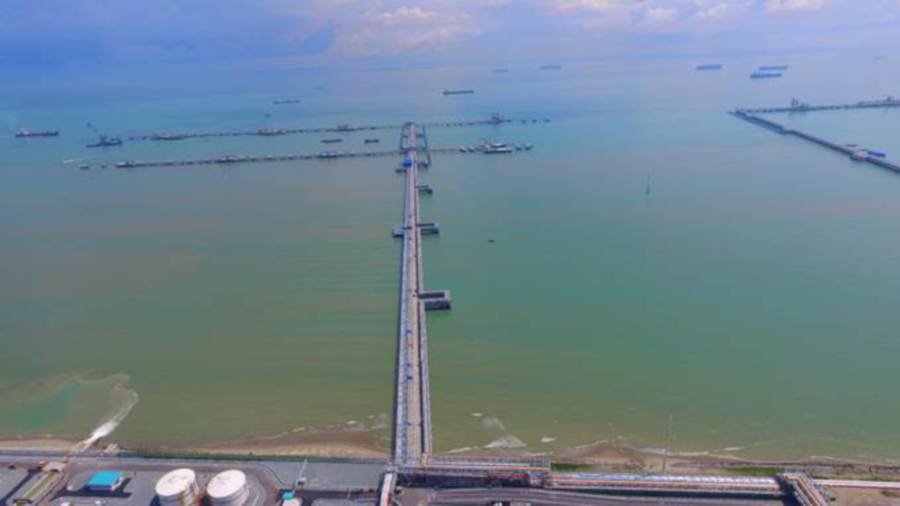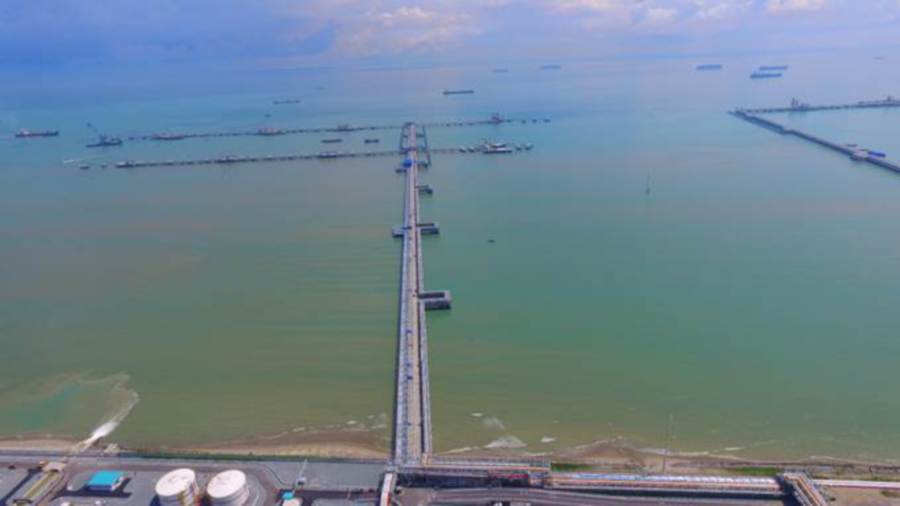 KUALA LUMPUR: Dialog Group Bhd, together with partner Johor state government, will invest an initial RM2.5 billion on the third phase of its Pengerang Deepwater Terminals in Johor.
Dialog has sealed an initial agreement with the state government to facilitate the sale of a stake in the RM2.5 billion project to the latter's investment arm Permodalan Darul Ta'zim.
Permodalan Darul Ta'zim will own 20 per cent of Dialog's wholly-owned unit Pengerang CTF Sdn Bhd, which is undertaking the Phase 3 development.
The agreement marked the launch of the RM2.5 billion project, Dialog said in a filing to Bursa Malaysia today.
The company said Phase 3 will be developed on about 300 acres next to Phase 2 within the Pengerang Deepwater Terminals.
Phase 2 is partially completed and operational, and full completion is scheduled in early 2019.
Phase 3 will comprise three main components – common tankage facilities and dedicated deepwater marine facilities, development of more petroleum and petrochemicals storage terminals for medium and long-term customers and development of industrial land for further downstream oil and gas related activities.
Dialog group executive chairman Tan Sri Dr Ngau Boon Keat is hopeful that Phase 3 will be able to attract another refinery and petrochemicals complex (like RAPID). This will enable Pengerang to turn into a huge petroleum downstream manufacturing centre.
"This will in turn attract Organisation of Economic Co-operation and Development countries to use its storage facilities as a strategic oil reserve hub given its strategic location in Asia Pacific – it is like a Central Bank of Oil," said Ngau in the statement.
Concurrently with the agreement, Dialog's wholly-owned Dialog E&C Sdn Bhd awarded a contract to Penta-Ocean (Malaysia) Sdn Bhd for the engineering, procurement and construction works for the reclamation, soil improvement and shore protection works.
The land reclamation requires 22 months to complete.
Dialog said the Pengerang Deepwater Terminals development synergises with its investments in tankage facilities in Kertih, Terengganu and Tanjung Langsat in Johor.
---
Source: https://www.nst.com.my