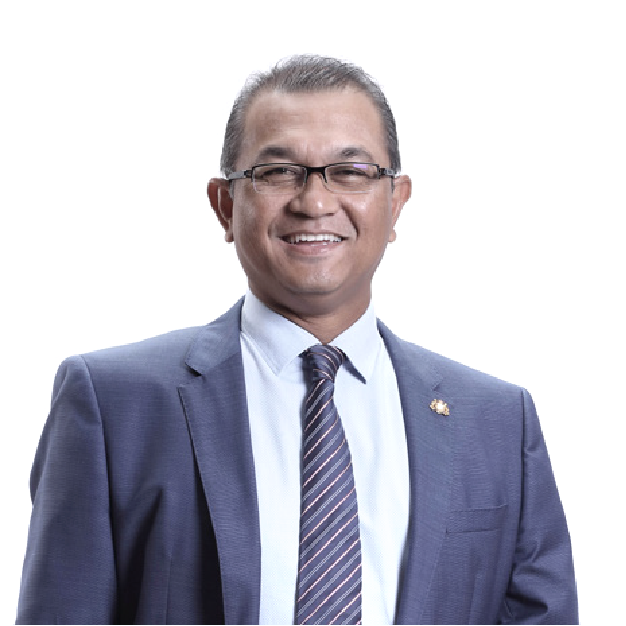 LUKMAN ABU BAKAR
CHIEF EXECUTIVE (GROUP)
---
A senior negotiator and resourceful person, Tuan Haji Lukman obtained his degree in Bachelor of Arts (Honours) Public Administration from Nottingham Trent University, United Kingdom and Masters in Business Administration (Strategic Management) from International Business School, Universiti Teknologi Malaysia (UTM).
He first served as a Public Relations Officer at UTM, Skudai between October 1993 and June 1995 and subsequently was appointed as an Assistant Director at Johor Economic Planning Unit (Privatisation) after obtaining 5 years' experience as an Assistant Secretary, State Secretary Office (Administration Branch). He also served as a Chief Private Secretary for the Chief Minister of Johor for the period of 5 years from 2004 to 2008. Tuan Haji Lukman's expertise in Public Administration had assisted him in fulfilling official duties during his tenure at the Kulaijaya Land Office as the District Land Administrator.
His professional attitude and perseverance in carrying out official duties amid challenges faced are the qualities that he holds firmly when being appointed again at Johor Economic Planning Unit as a Deputy Director II (Macro & Privatisation) before his current appointment as a Chief Executive of Permodalan Darul Ta'zim in 2014.
DZULKIFLY HASSAN
DEPUTY PRESIDENT CORPORATE & FINANCE (GROUP)
---
A meticulous person in nature, Dzulkifly first obtained his Diploma in Accounting before graduating with a Bachelor Degree in Accounting with distinction. After gaining extensive experience as an auditor in the first tier accounting firm and a proven record of establishing cross-functional partnerships to deliver stellar results, he was appointed as Chief Operating Officer (COO) at one of the statutory bodies.
In 2007 till 2013, Dzulkifly was selected by the State Government of Johor and Prime Minister's Department to advise on strategic initiatives effecting global positioning of the successful development on Oil and Gas industry in Pengerang, Johor.
Leveraging on his strengths as an auditor and vast knowledge in various sectors includes, inter alia, agriculture, investment instruments, property management, tourism, utilities (water and waste water), oil and gas, manufacturing and construction; Dzulkifly subsequently joined Permodalan Darul Ta'zim in January 2014, where he currently Deputy President for Corporate & Finance Group. He also sits in several companies within the capacity of a board member.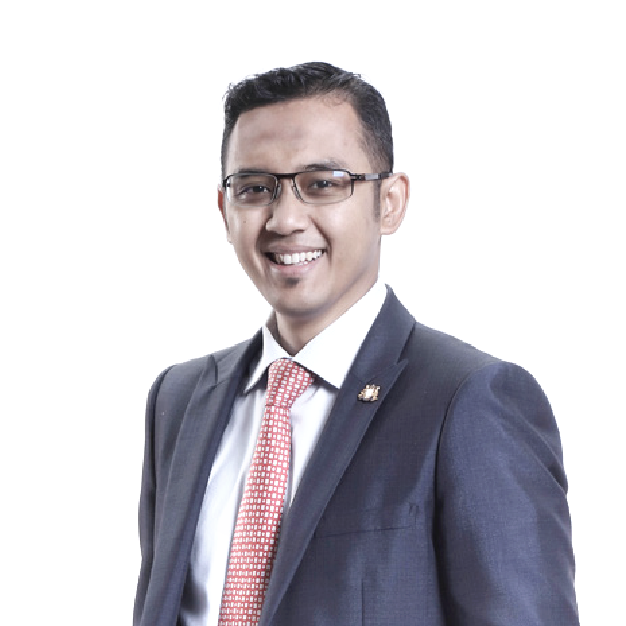 MOHD SHAHRIZAN SAHID
DEPUTY PRESIDENT LAND & PROPERTY (GROUP)
---
Shahrizan holds a Bachelor of Science in Land Administration and Development as well as a Master Degree in Land Administration and Development with distinction. He first joined the Johor Civil Service in 2007 and served as the Assistant Director (Registrar) under the Johor Land and Mines Office. He has since worked in various state departments such as the Kota Tinggi Land Office and Chief Minister of Johor's Office, as well as in Johor State Secretary (Incorporation).
As the Group Head of the Property & Projects Sector, he is responsible in rolling out strategic initiatives, and supporting the development of long-term growth plans and profitability goals for the company.
His vast experience in government relations and land management had been instrumental to the growth and development of PDT. He also exudes leadership towards managing his staff and resources within his sector to promote efficiency.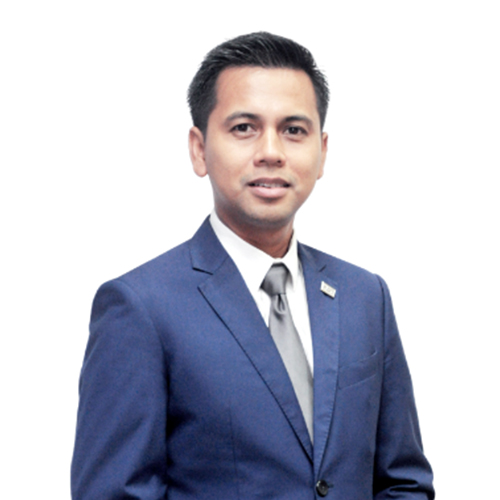 NOOR' AZMI MD OMAR
DEPUTY PRESIDENT (STRATEGIC RELATIONS & SPECIAL TASKS)
---
Azmi Md Omar is a breath of fresh air to the core management team since his enlistment to Permodalan Darul Ta'zim. Being well-versed in public administration since 2011, Azmi had vested diversified portfolios as a Johor Civil Servant over his 8 years of services. Some of his notable portfolios includes his appointment as the Communication and Multimedia Officer under the Chief Minister of Johor's Office, the Assistant Secretary at the State Secretary Office (Housing Branch) and the Chief Assistant Financial Officer under the State Treasury of Johor. An individual with a holistic background and possess a charismatic as well as youthful vibe, Azmi's character-defining trait is his affable personality which collectively, are the ethos of his leadership style.
As the Deputy President for Strategic Relations & Special Tasks, his portfolio includes but not limited to the development and implementation of an integrated strategic communication plan in order to foster Permodalan Darul Ta'zim's corporate identity; broaden the awareness of its programs and priorities across key stakeholder audiences; and oversee all matters pertaining the Corporate Social Responsibilities ('CSR') for Permodalan Darul Ta'zim. In addition to the said appointment, he also holds a prominent role in promoting public awareness in the prevention, early detection and treatment of cancer as the Chief Executive Officer of Tunku Laksamana Johor Cancer Foundation.
Azmi holds a Bachelor of Science (Honours) Tourism Management degree from Universiti Teknologi MARA and had attained professional accreditation in Land Administration and Development from Universiti Tun Hussein Onn.
FIRDAUS SAMAD
DEPUTY PRESIDENT LEGAL, SECRETARIAL & INTEGRITY (GROUP)
---
Firdaus Samad joined Permodalan Darul Ta'zim (PDT) in 2014 and currently as Deputy President for Legal, Secretarial & Integrity practice group, Firdaus Samad handles various corporate commercial transactions namely retail, ventures, legal compliance advisory, commercial transaction framework, service level framework and competition law. He also holds directorship in several private limited companies.
Previously, Firdaus Samad was admitted to the Malaysian Bar as advocate and solicitor for High Court of Malaya and practice with a first-tier legal firm in Malaysia where he was exposed to general litigation and arbitration including cases on construction law, contract, commercial, companies and employment. Under his belt, Firdaus Samad has negotiated, advised and represented multinational companies, government-linked companies, state-owned enterprise and developers.
In 2016, he has been awarded a certificate of completion for the Creating Collaborative Solutions: Innovations in Governance program, Harvard University, John F. Kennedy School of Government.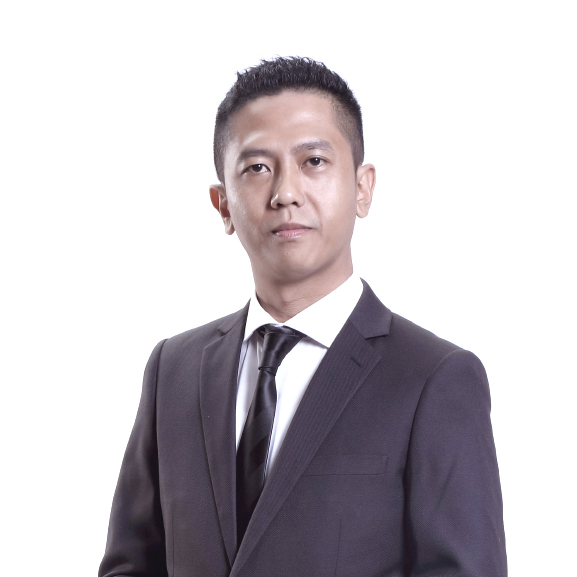 AZMAN JAAFAR
DEPUTY PRESIDENT RESEARCH & PROJECT MONITORING (GROUP)
---
Graduated with a Bachelor's Degree in Civil Engineering (Hons.), Azman brings over the years of extensive professional experience in various property management, engineering fields and corporate commercial dealings.
Presently serving as Vice President for Corporate Development, his responsibilities are to develop strategic decisions to grow and restructure business, establish strategic partnerships and to achieve organizational excellence. He also supervised PDT valuable assets that can be monetized and grown through different combinations of deals and partnerships that required him to innovate and create a range of business partners.
In lieu of his immense experience in property management and commercial dealings, he is also responsible for providing engineering expertise, guidance and technical assistance to the state agencies, consultants and the public. It is accomplished by performing professional engineering tasks and by managing, reviewing and assessing the work of consultants, contractors and facility operators.