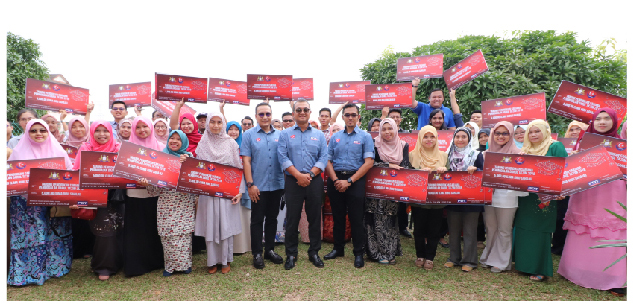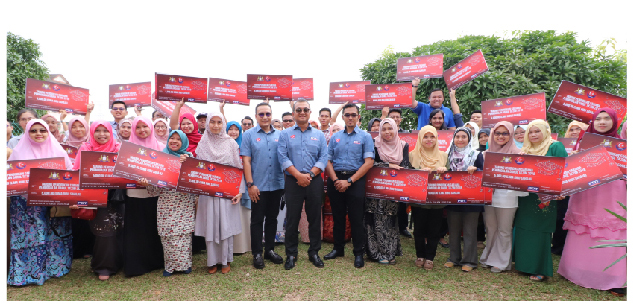 Program Sarjana PDT has benefited 645 students. Since 2016 PDT has provided monetary assistance for qualified candidates undergoing a Masters Degree programme at local institutions of higher learning.
PDT has also sent Johor Civil Service (JCS) personnel for professional & executive education at Harvard University, USA
To date, PDT has sent about 20 personnel to the Asian Institute of Management, Philippines to learn leadership & management.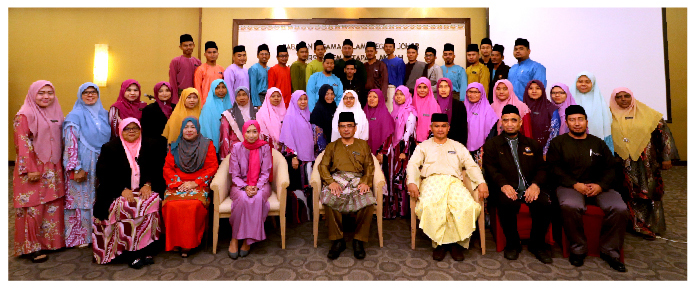 PDT has committed to fund almost RM400,000 for Fardhu AIn and Kifayah (Kafa) training for KAFA teachers to strengthen their skills in Islamic early education for children in Johor since 2017.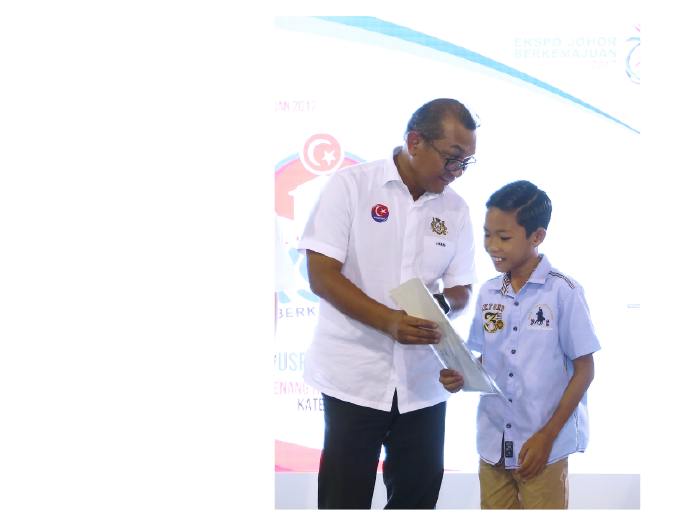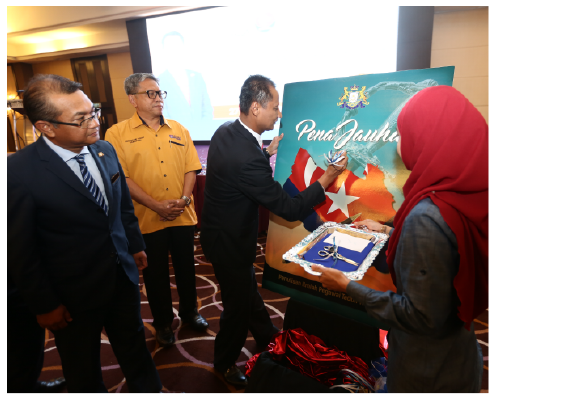 The signing ceremony of 'Penghasilan Penulisan Ilmiah Pegawai Tadbir Negeri Johor 2017'
Chief Executive, Lukman Abu Bakar delivering certificate of participation of Logo Design Contest for Ekspo Johor 2017 to one of junior participants.
TUNKU LAKSAMANA JOHOR CANCER FOUNDATION
---
Our staff are active volunteers. They make a difference through many outreach programmes with  non-government organisation like Tunku Laksamana Johor Cancer Foundation, TLJCF. Since 2016, PDT in collaboration with TLJCF has been supported more than 1,000 underprivileged cancer patients undergoing treatment by providing financial aid, disposable equipment and medication as well as lodging at three facilities namely Tunku Laksamana Complex at Hospital Permai , Tunku Laksamana Haematology Ward in Hospital Sultanah Aminah and Tunku Laksamana Oncology Centre Fatimah in Muar.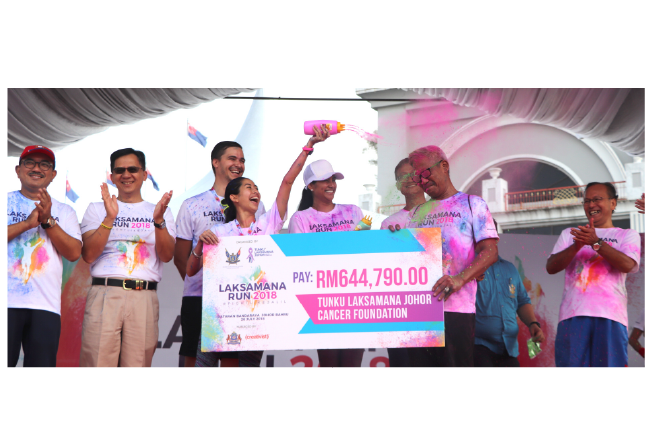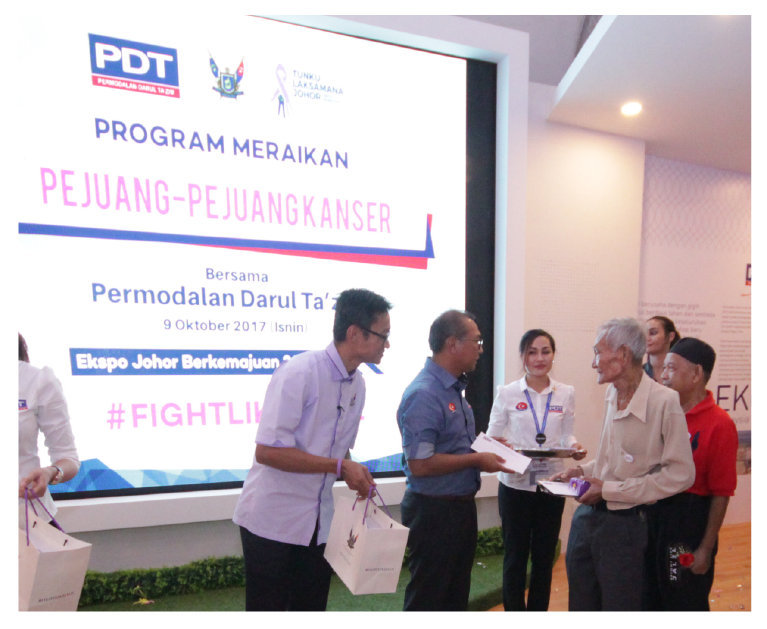 Celebrating cancer fighters at Ekspo Johor 2017.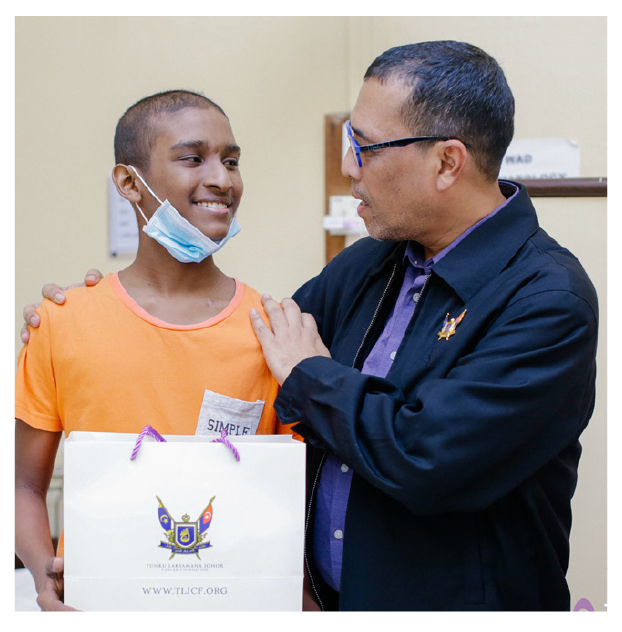 Social visit to Haematology Ward, Hospital Sultanah Aminah.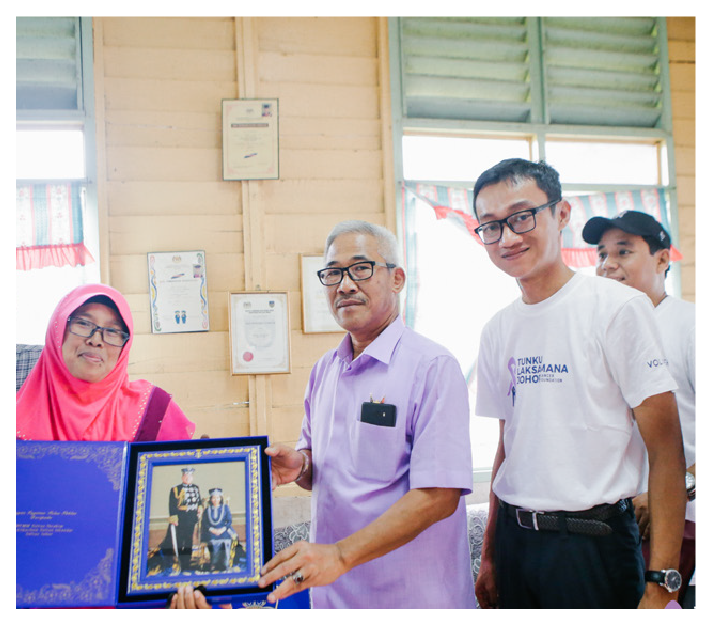 Cancer fighters Home Visit program in Muar, Johor.